Provincial Day of Action on Litter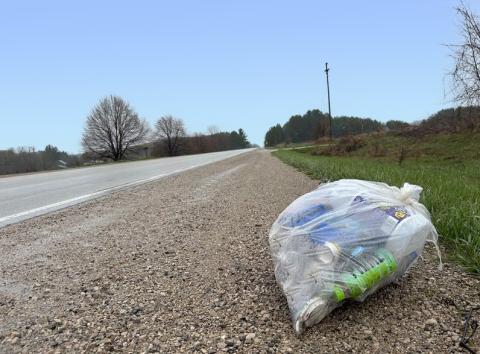 May 9th is Provincial Day of Action on Litter. We can all get involved at home or out in the community. This day isn't only about picking up litter, it's about making a commitment to change our behaviours in ways that will reduce our daily waste.
It's never okay to throw trash out of a vehicle, but sadly, some people still do, filling up ditches and natural areas. Not only is littering unsightly, but it is also damaging to the environment and has the potential to make its way into our streams and rivers during the spring thaw or periods of heavy rain.
Fortunately, several schools, community groups, families, and individuals volunteer time each year for roadside clean-up projects. Grey County's School Litter Pick Up Program and Adopt A Road Program are two ways to formally become involved in keeping our roadsides safe and get recognition for your efforts. You can learn more about these programs at https://www.grey.ca/roads.
Thank you to all the community members who give their time to keep our roadways an public spaces beautiful and clean, especially the students at Egremont Community School, Hillcrest Elementary, Osprey Central School and Georgian Bay Community School.