November 25 Meeting Highlights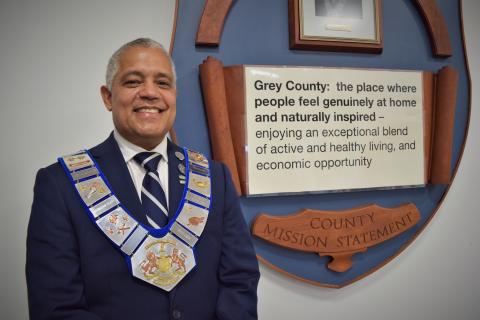 Grey County Council met on November 25, 2021 at 10:00 a.m in the Council Chamber for the regular session of council. The meeting was immediately followed by a session of Committee of the Whole. A recording of the meetings can be found on Grey County's YouTube Channel.
County Council
Council accepted the minutes of the November 12 County Council and Committee of the Whole meetings, making an amendment to the governance review motion to include information on public engagement with Council.  Council  Committee
Council accepted the minutes of the November 15 Development Charges Steering Committee meeting. Council also approved recommendations from the committee to implement changes to development charges effective January 1, 2022.  Minutes
Committee of the Whole
Council received an update on the Sydenham Campus, the regional skills trades, innovation centre in Owen Sound. Phase 1 opening was delayed due to the pandemic but the facility now operational with a few tenants, service providers, and available rental space. Council learned the Business Enterprise Centre who have provided 600 consultations this year and hosted a number of supportive events for entrepreneurs.
Council also received an update on Catapult Grey Bruce. Catapult Grey Bruce brings together established entrepreneurs from across Grey and Bruce Counties to help business thrive. Located in the Sydenham Campus, they offer programs designed for innovative businesses that want to scale up or are seeking support from experienced industry consultants.  Report 
Council received the 2021 financial year-end projection. Staff are projecting an overall operating and capital surplus of $24,000. As reference, the net levy collected from taxes in 2021 was $62,342,800.   Report
Warden Hick give his closing remarks to County Council for the 2021 year. The full address can be found below.
The Clerk's Department maintains the official record for Grey County. This publication is intended to provide meeting highlights only. For official records, please refer to the meeting minutes, or contact the Clerk's Department at 1-800-567-4739.