May 12 Meeting Highlights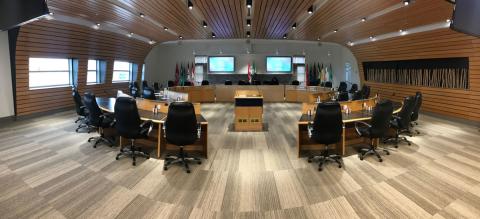 Grey County Council met on May 12, 2022 at 10:00 a.m. in the Council Chamber and virtually through Zoom. The meeting was immediately followed by a session of Committee of the Whole. Recordings of the meetings can be found on Grey County's YouTube Channel.
County Council
Council accepted the minutes of the April 28 County Council and Committee of the Whole meetings.  Council  Committee
Council accepted the minutes of the March 25 Board of Health meeting. Dr. Zayed provided a verbal update and Councillor Paterson, Chair of the Board of Health, provided some statistics of the health unit's scope and growth since the pandemic.  Report  
Committee of the Whole
The Clerk's Department maintains the official record for Grey County. This publication is intended to provide meeting highlights only. For official records, please refer to the meeting minutes, or contact the Clerk's Department at 1-800-567-4739.