June 8th Meeting Highlights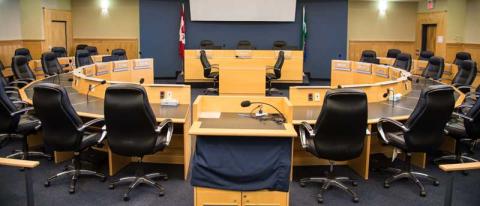 Grey County Council met on Thursday, June 8 at 9:00 a.m. in the council chamber. The council meeting was followed by a session of committee of the whole.
Grey County has been piloting a committee of the whole meeting structure and at this meeting voted to continue with this structure moving forward.
County Council
There were not enough members of County Council at the meeting to meet quorum. Agenda items including the approval of the re-establishment of the EPIC (Expanding Paramedicine in the Community) program, a tender award for winter salt and the redevelopment of long-term care will be addressed at a future meeting of Grey County Council.
Committee of the Whole
Council approved the five-year capital forecasts. These forecasts project major capital projects and expenses in coming years, such road construction, maintenance of buildings and much more. Report
Grey County and OPSEU have reached a collective agreement for the unionized staff at Lee Manor. Report
Grey County is clarifying to role of the Deputy Warden. In the absence of the Warden, the Deputy can chair meetings, sign time-sensitive documents, and represent the Warden at events. Report
Grey County Federation of Agriculture Public Speaking finalists Ava Stutzman and Dylyn Aitken gave speeches to Grey County Council.
The Clerk's Department maintains the official record for Grey County. This publication is intended to provide meeting highlights only. For official records, please refer to the meeting minutes, or contact the Clerk's Department at 1-800-567-4739.