June 29 Council Highlights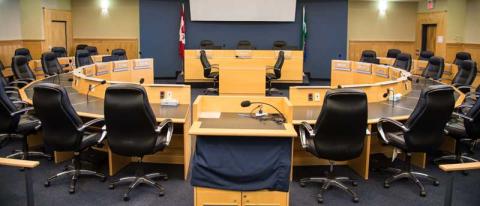 Grey County Council met on Thursday, June 29 at 9:00 a.m. in the council chamber. The council meeting was followed by a session of committee of the whole.
County Council
Council separated the long term care report from the Committee of the Whole minutes of May 25 and approved the rest of meeting minutes for May 25 and June 8. May 25 Council Minutes   May 25 Committee Minutes  June 8 Minutes
Council approved the long term care redevelopment report in a recorded vote 50-37. The report was previously approved by Committee of the Whole on May 25. This formalizes the decision to move forward with plans for combining the beds from Grey Gables and Rockwood Terrace into a new 166-bed facility in Durham. Report
Committee of the Whole
The Clerk's Department maintains the official record for Grey County. This publication is intended to provide meeting highlights only. For official records, please refer to the meeting minutes, or contact the Clerk's Department at 1-800-567-4739.