July 14, 2022 Meeting Highlights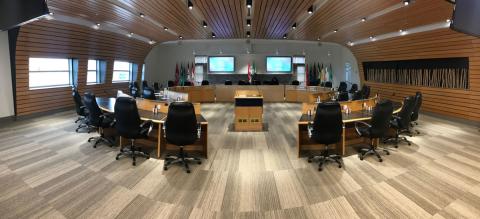 Grey County Council met on July 14, 2022 at 10:00 a.m. in the Council Chamber and virtually through Zoom. The meeting was immediately followed by a session of Committee of the Whole. Recordings of the meetings can be found on Grey County's YouTube Channel.
County Council
Council accepted the minutes of the June 16 Warden's Forum. Minutes
Council accepted the minutes of the June 28 Long-Term Care Planning Task Force meeting. Minutes
Committee of the Whole
Council learned more about the local implementation of the Ontario Youth Apprenticeship Program. Dave Barrett, coordinator for both the Bluewater District and Grey-Bruce Catholic District School Board, informed council about the pathways into various apprenticeships, the need for skilled labour in our region and the positive outcomes of apprenticeships for students transitioning into the workforce. The Grey and Bruce region has a significantly higher uptake in apprenticeships than the rest of the province. Mr. Barrett also noted significant expansion in trades training at Georgian College in recent years has greatly supported a number of trades.   Presentation
Gabby Kalapos presented about the Clean Air Council and the Clean Air Partnership. The Council is Canada's largest peer-to-peer municipal climate network and offers resources and training opportunities to help municipalities meet their emission reduction goals.  Presentation
The Clerk's Department maintains the official record for Grey County. This publication is intended to provide meeting highlights only. For official records, please refer to the meeting minutes, or contact the Clerk's Department at 1-800-567-4739.