January 26, 2023 Meeting Highlights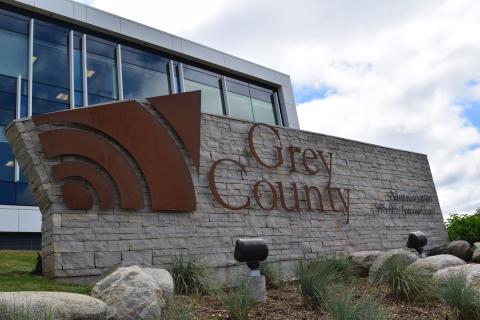 Grey County Council met on January 26, 2023 virtually on Zoom. The meeting was immediately followed by a session of Committee of the Whole. Recordings of the meetings can be found on Grey County's YouTube Channel.
County Council
Council accepted the minutes of the January 12 County Council and Committee of the Whole meetings.  Council   Committee
Council accepted the minutes of the January 10 Long-Term Care Committee of Management meeting.  Minutes 
Committee of the Whole
Staff presented a report outlining a request for support from Eat Local Grey Bruce, an online farmers' market selling and delivering throughout Grey, Bruce, and part of Simcoe counties. Eat Local Grey Bruce requested a $20,000 grant from Grey County and additional ongoing funding to support monthly lease costs. County staff support the vision of Eat Local Grey Bruce but did not recommend providing a grant or rent payments. Under the Municipal Act, 2001, municipalities are prohibited from granting assistance to commercial enterprises including giving or lending money. Instead, staff recommended Eat Local Grey Bruce and member producers be provided with support and training at no cost through the Business Enterprise Centre.  Report
Council gave notice of a special council meeting to take place virtually on February 2 at 9:00 am. The meeting will provide an update on the redevelopment of the Rockwood Terrace long-term care home in Durham. 
The Clerk's Department maintains the official record for Grey County. This publication is intended to provide meeting highlights only. For official records, please refer to the meeting minutes, or contact the Clerk's Department at 1-800-567-4739.