January 23 Meeting Highlights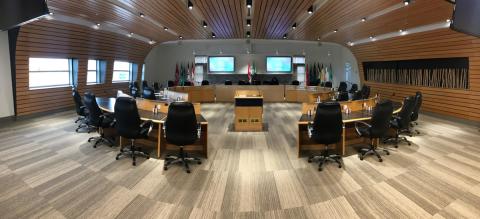 Grey County Council met on Thursday, January 23 at 9:30 a.m. in the Council Chamber for the regular session of council. The meeting was immediately followed by a session of committee of the whole. A recording of the meetings can be found on Grey County's YouTube Channel.
County Council
Council accepted the minutes of the January 9 County Council and Committee of the Whole meetings.  Council   Committee
Council accepted the minutes of the January 14 Long-Term Care Committee of Management meeting.  Minutes
Council accepted a motion appointing the Warden as an ex-officio member of the Board of Health.
Committee of the Whole
Good News and Celebrations
Affordable housing funding was announced at Odawa Heights on Friday, January 17. More than $6.2 million was committed to support around 54 new units. The build is a project of the Owen Sound Housing Company.
Tonight (January 23) is TC Energy's third public information centre about the proposed pump storage station in the Municipality of Meaford. The event starts at 6 p.m.
Grey Highlands had a successful Mayor's Levee on January 11.
The Clerk's Department maintains the official record for Grey County. This publication is intended to provide meeting highlights only. For official records, please refer to the meeting minutes, or contact the Clerk's Department at 1-800-567-4739.