February 11, 2021 Meeting Highlights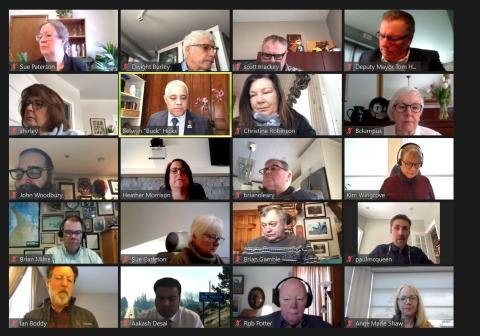 Grey County Council met virtually on Thursday, February 11, 2021 at 9:30 a.m. for the regular session of council. The meeting was immediately followed by a session of committee of the whole. A recording of the meetings can be found on Grey County's YouTube Channel.
County Council
Committee of the Whole
The Clerk's Department maintains the official record for Grey County. This publication is intended to provide meeting highlights only. For official records, please refer to the meeting minutes, or contact the Clerk's Department at 1-800-567-4739.