Be An Early Childhood Educator in Grey County
A career as an Early Childhood Educator (ECE) in Grey County offers a range of career opportunities and the ability to make a positive, lasting impact in a child's life.

Working as a registered Early Childhood Educator is more than a job - it's a rewarding career!

Registered Early Childhood Educators (RECE) have diverse career pathways, such as Early Years Educator, Developmental Support Worker, Educational Assistant, Child Care Supervisor, and Director.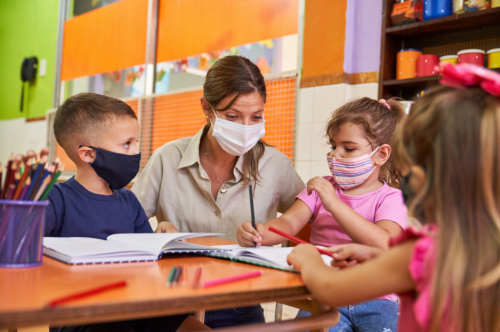 RECE's enjoy a range of flexibility and benefits such as:
Flexible hours: Weekdays, options for evenings, Before and After School programs
Outdoor experiences with physical activity in natural settings and learning through play every day.
The opportunity to collaborate with other professionals creating engaging environments and experiences to foster children's learning and development
Where can I work in Grey County as an ECE?
How to become an ECE?
How to access financial support to become an ECE?
Ongoing Professional Development Opportunities in Grey County
Grey County offers free professional development opportunities to help ECEs grow, learn, and reflect on their practice.