Welcoming Week Celebrations in Grey and Bruce Counties from September 10 - 19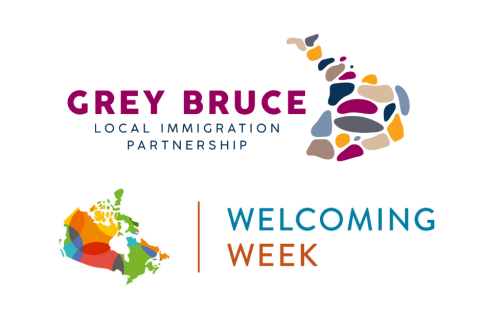 Grey County & Bruce County – Joint News Release: To celebrate the diverse communities across Grey-Bruce, to continue to foster an inclusive community and welcome newcomers, Grey County and Bruce County are hosting a week of celebration – the first annual "Welcoming Week" from September 10 to 19, 2021.
"Grey County is privileged to see an influx of newcomers who are choosing to bring their skills, experience and insights to our communities. Welcoming Week is a great way to show newcomers that they are appreciated, and that we look forward to including and celebrating the diversity and resiliency they bring into all aspects of life in Grey," says Grey County Warden, Selwyn Hicks.
The celebration is an opportunity to bring together new and long-time residents to foster building strong connections. This celebration is being run through the Grey Bruce Local Immigration Partnership (GBLIP) and is an excellent opportunity for both Counties to show how important it is to provide welcoming and inclusive spaces for all residents. The GBLIP work will foster a welcoming and inclusive community and support newcomer retention.
"Bruce County is proud to be partnering with Grey County to hold our first annual Welcoming Week to promote diversity and inclusion throughout our communities and support the work of the Grey Bruce Local Immigration Partnership," says Bruce County Warden Janice Jackson.
Welcoming Week will showcase the important work that our local organizations do for our communities and the residents all year long. The events include all ages activities, trivia, live music, a cultural exchange and the sharing of first-hand stories on immigrating to the community.
Visit News & Events | Grey Bruce Local Immigration Partnership (greybrucelip.ca) to learn about the opportunities throughout Grey-Bruce and events in the upcoming weeks.
Follow #WelcomingWeek2021 to learn about events in the community and to see what all communities are doing to make Canada a more inclusive and barrier-free place for newcomers.
About Grey Bruce Local Immigration Partnership
Grey Bruce Local Immigration Partnership works at the local level to foster a community that is welcoming and inclusive and to support newcomers in becoming fully engaged in the social, economic, political, and cultural life of Grey and Bruce Counties.
This partnership is designed to improve the coordination of services that facilitate newcomer settlement and integration by connecting stakeholders including municipalities, newcomers, employers, school boards, health centres and networks, boards of trades, professional associations, ethno-cultural and faith-based organizations, and community and social services sectors.
Successful newcomer attraction and integration requires a thoughtful approach. The process involves attraction through facilitating opportunity, retention, and the process ends when individuals feel part of the community.
-30-
For more information, contact:
Grey County
Rob Hatten
Communications Manager
rob.hatten [at] grey.ca
519-372-0219 ext.1235
Bruce County
Lindsey Glazier
Marketing and Communications Coordinator, Planning and Development
LGlazier [at] brucecounty.on.ca
519-881-1782