Respiratory Outbreak Declared Over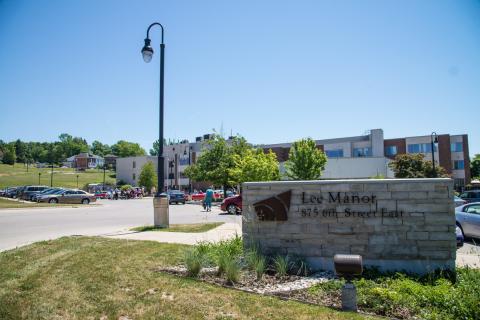 Update January 14
Today, Public Health declared the Seasonal Coronavirus (seasonal cold) Respiratory Outbreak over on 3 North.

We thank Grey Bruce Public Health for their ongoing support and direction. I want to acknowledge the dedicated and committed efforts of each and every person who makes up the Lee Manor team. Thank you to our residents and family members for your support and patience as we worked through the outbreak protocols. Each individual plays a key role in infection prevention and control.

Our focus continues to be the safety of our residents, families, and staff. As a precaution we will continue with the following:
Hand Hygiene audits
Cohorted small group programs (limited to 10)
Daily rapid antigen testing for all staff, students, support workers, volunteers and designated care partners.
Staff and Designated Care Partners will continue to wear N95 masks and additional PPE as required.
Designated Care Partners resume to two (2) DCPs per resident visit on all home areas.
All general visits remain suspended.
---
Update January 28, 2022
The outbreak on 3rd Floor North has been identified as seasonal coronavirus (common cold). There are currently 8 residents experiencing symptoms. 
---
Today, January 27, Public Health has declared a Respiratory Outbreak on the 3rd Floor North at Lee Manor. There are five residents experiencing symptoms who are isolating and receiving care. The residents have been tested for COVID-19 and other respiratory viruses. Results are pending at this time. We will provide another update email when the virus has been identified, or if circumstances change. 

We have activated our outbreak protocols and the following enhancements are in place to help manage the situation:
In-room dining service is being provided to residents of 3 North
Enhanced infection prevention and control measures are in place.
Only 1 Designated Care Partner Visit at a time per resident of 3 North.
All general visits remain suspended.
We are working with Public Health and continue to monitor the situation. We are committed to keeping everyone informed.