Long Term Care Redevelopment Report Coming March 23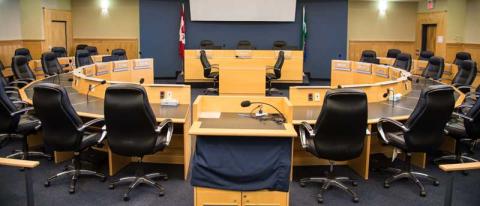 Long term care redevelopment is back on the agenda at Grey County on Thursday, March 23. A new staff report asks council to consider several options to enhance services for seniors in our communities. These include:
Amalgamate beds from Grey Gables and Rockwood Terrace into a single new long term care home in Durham.
Repurpose Grey Gables to an assisted living/retirement home once the new long term care home is ready for occupancy.
Contract a management company to provide oversight to the day-to-day operations of long term care and provide input into the construction of a new home.
Council will discuss the report for the first time on March 23 during Committee of the Whole meeting. A recording of council's deliberations will be made available on Grey County's website a few days after the meeting. The report is available as part of the March 23 Committee of the Whole agenda package on Grey.ca.
Grey County is hosting two public presentations to give the public an opportunity to learn about the report and share their feedback.
Durham Community Centre
March 30, 2017
451 Saddler St. W, Durham
7:00 p.m. to 9:00 p.m.
Centre Grey Recreation Complex
March 31, 2017
75 Walker Rd., Markdale
7:00 p.m. to 9:00 p.m.
*Note the meeting scheduled for Markdale has been moved to the Friday night.
Background information and earlier reports to council can be found on
Grey.ca
.
-30-
For media inquiries contact Rob Hatten, Communication Manager, at robert.hatten [at] grey.ca (robert[dot]hatten[at]grey[dot]ca) or 519-372-0219 ext. 1235.