Lee Manor Influenza Outbreak Declared on 2 South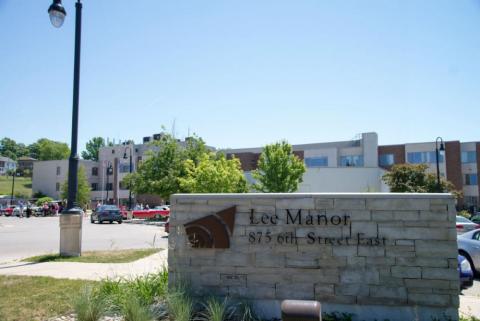 Update December 5, 2022
We are pleased to report that the Influenza Outbreak on 2 South at Lee Manor has been declared over. We would like to thank Grey Bruce Public Health for their assistance in managing the outbreak. The teamwork at Lee Manor has been remarkable, and we thank them for their dedication and commitment. The team quickly identified symptoms and prevented further spread using ongoing infection prevention and control measures.
 
We continue to focus on the safety of our residents, families, and staff, as a precaution we will continue with the following protocols:
Hand hygiene audits
Daily screening and rapid antigen testing for all staff, students, support workers, volunteers, Designated Care Partners, and indoor visitors.
Visiting has now resumed on all home areas. Masks continue to be required indoors for staff, visitors and others entering long-term care homes. Although masks are not required when caregivers or visitors are alone with residents in their rooms, we support the Chief Medical Officer of Health's recommendation and strongly encourage that caregivers and visitors wear their masks at all times during their visit. 
The safety and wellbeing of our residents, families, and staff is our focus. Please continue to follow the 3Ws: Wash your hands frequently; Watch your distance (ideally 6 feet); and Wear masks correctly. Please do not visit the home if you are feeling unwell. 
If you require additional information, please contact the home at 519-376-4420.
 
---
On November 26th, Public Health has declared an Influenza Outbreak on the 2 South home area at Lee Manor. There are currently two residents experiencing respiratory symptoms, with one confirmed resident case. The affected residents are currently isolating, receiving care and in room meal service. The home's acting Medical Director has been consulted, and residents who have consented will be receiving an antiviral medication. We are working closely with Public Health and continue to monitor the situation.

We have activated our outbreak protocols and the following enhancements are in place to help manage the outbreak:
Increased surveillance, and enhanced infection prevention and control measures.
Scheduled activities for 2 South have been suspended.
All staff are following influenza outbreak protocols and wearing PPE as required.
General visitors have been suspended on 2 South.
Designated Care Partners are now reduced to one (1) DCP per resident visit on 2 South. DCPs are required to wear their masks at all times during their visit.
The safety and wellbeing of our residents, families, and staff is our focus. Please continue to follow the 3Ws: Wash your hands frequently; Watch your distance (ideally 6 feet); and Wear masks correctly. Please do not visit the home if you are feeling unwell. 

If you require additional information, please contact the home at 519-376-4420