Grey County offices closed Monday February 20 for Family Day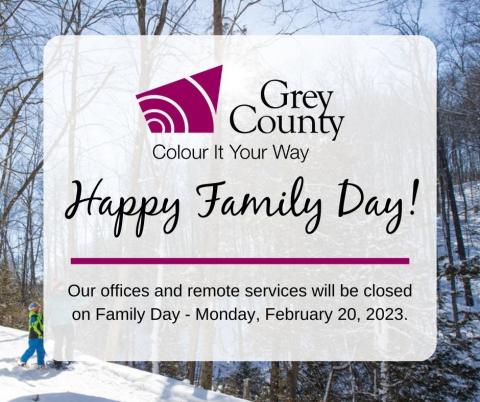 Happy long weekend, Grey County! Our administration offices and remote services will be closed on Monday, February 20 to celebrate Family Day.
All 24-hour and emergency services will continue. For up-to-date information on Grey County services, news, and more, visit grey.ca.