Grey County Launches Community Cultural Initiatives Fund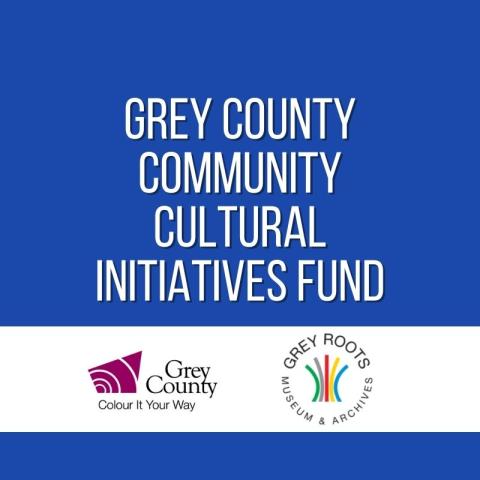 Grey County has launched a new funding initiative aimed at supporting and increasing awareness of Grey County's diverse cultural history. Administered by Grey Roots Museum & Archives, the Fund aims to spark new relationships between community representatives and Grey Roots. The program will support new, innovative projects and programs that bring authentic, diverse cultural voices to visitors and residents of Grey County. Most grant awards will be in the $1,500 - $2,500 range. 
The Fund supports projects or activities including but not limited to:
History and culture presentations, exhibitions, gatherings, and creative collaborations that demonstrate opportunities to raise awareness of diversity in Grey County.
Preservation and promotion of culture and history.
Networking, knowledge sharing, gathering and exchange to promote history and culture.
"The launch of this fund is a tremendously exciting moment for the County and for Grey Roots." Says Stephanie McMullen, Community Historian at Grey Roots Museum & Archives. "Grey County is fortunate to be home to diverse peoples and cultures, all of whom have their own story to tell, so by funding community-led projects, we hope to create opportunities and amplify the voices of these communities."
The Grey County Community Cultural Initiatives Fund is accepting applications from May 9, 2022 until May 27, 2022. Interested parties are invited to learn more about the program and the application process at greyroots.com/community-fund, or by contacting Stephanie McMullen at stephanie.mcmullen [at] greyroots.com (stephanie[dot]mcmullen[at]greyroots[dot]com).


-30-
Grey Roots Museum & Archives shares the unique stories of Grey County through programming, special events, and original and traveling exhibitions. greyroots.com
For further information contact:
Stephanie McMullen, Community Historian:  519-376-3690 ext. 6107, stephanie.mcmullen [at] greyroots.com (stephanie[dot]mcmullen[at]greyroots[dot]com)

Zak Erb, Media & Communications Coordinator: 519-376-3690 ext. 1423, media [at] greyroots.com (media[at]greyroots[dot]com)