Grey County to focus on long-term care beds as Rockwood Terrace redevelopment estimates rise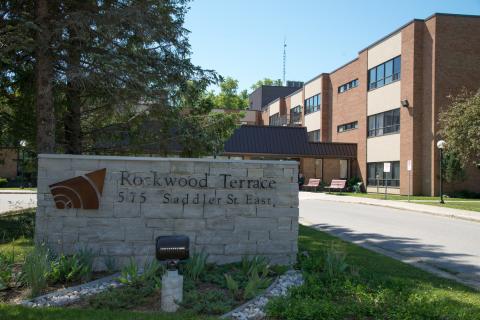 On March 23, 2023, Grey County Council received an update on the projected costs of the long-term care redevelopment project in Durham. Rockwood Terrace, currently a 100-bed home, requires redevelopment to meet new long-term care standards.
Grey County Council began exploring development of a campus of care in Durham several years ago in response to the growing demand for seniors housing in our community. In 2022, Grey County Council approved a plan to move forward with the design of a 128-bed long-term care home, plus 40 beds of assisted living and a public space. Upon receiving new cost estimates on March 23, 2023, Council directed staff to meet with the project design team, project manager and design architects and modify the scope of the project to reflect a capped budget of $92 million.
"Grey County remains committed to providing long-term care services in Durham," said Grey County Warden Brian Milne. "Inflationary pressures and higher interest rates are having a significant impact on the cost of the build. We are committed to moving this long-term care project forward, but we need to respect the limits of what is affordable to Grey County ratepayers."  
The Class B cost estimate for the recent campus design was $140 million after considering costs, contingencies, and construction loan interest. This was a significant increase over earlier estimates. If the County were to borrow the required $108 million needed to complete the project, it would limit the ability of future Councils to borrow money for investments in other important infrastructure.
With a hard cap of $92 million now in place, the project team will work to reduce the scope of the redevelopment project to fall within the budget. Priority will be placed on building the 128 'Class A' long-term care spaces. More details will be shared with the Redevelopment Task Force and the public as they become available.
To stay up to date with the Rockwood Terrace Redevelopment project, visit www.grey.ca/Rockwood-Redevelopment.
-30-
For media inquiries, contact Rob Hatten, communications manager, at rob.hatten [at] grey.ca (rob[dot]hatten[at]grey[dot]ca) or call 519-373-1792.