Grey County Compliance Audit Committee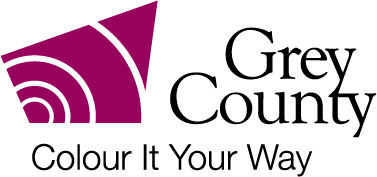 The Municipalities of Grey County are recruiting experienced professionals for appointment to the Grey County Compliance Audit Committee (GCCAC) for the 2022 Municipal Election.
The municipalities of Grey County are establishing a joint committee of members who will serve on retainer and from whom sub-committees (Sitting Committees) will be established to address each application for a compliance audit and each instance of identified over-contribution.
Applicants should have the ability to understand and apply the election campaign finance provisions of the MEA and must be considered impartial with respect to their ability to fulfill their responsibilities. The GCCAC will be established by October 1, 2022 and continue until 2026. Successful applicants will receive a retainer of $1000 for the four-year term which will include one mandatory training session and any preparation/review required. As well, a per-meeting remuneration and mileage will be paid if a Sitting Committee convenes.
For more information, including the application form and Terms of Reference contact your local Municipal Clerk or visit the municipal website of your local municipality.
-30-
For more information, contact your Municipal Clerk:
Town of The Blue Mountains – Corrina Giles: townclerk [at] thebluemountains.ca (townclerk[at]thebluemountains[dot]ca)
Township of Chatsworth Patty Sinnamon: psinnamon [at] chatsworth.ca (psinnamon[at]chatsworth[dot]ca)
Township of Georgian Bluffs – Brittany Drury: bdrury [at] georgianbluffs.ca (bdrury[at]georgianbluffs[dot]ca)
Municipality of Grey Highlands – Raylene Martell: clerk [at] greyhighlands.ca (clerk[at]greyhighlands[dot]ca)
Town of Hanover – Vicki McDonald: vmcdonald [at] hanover.ca (vmcdonald[at]hanover[dot]ca)
City of Owen Sound – Briana Bloomfield: bbloomfield [at] owensound.ca (bbloomfield[at]owensound[dot]ca)
Township of Southgate – Lindsey Green: lgreen [at] southgate.ca (lgreen[at]southgate[dot]ca)
Municipality of West Grey – Genevieve Scharback: gscharback [at] westgrey.com (gscharback[at]westgrey[dot]com)