County CP Rail Trail Closure – Owen Sound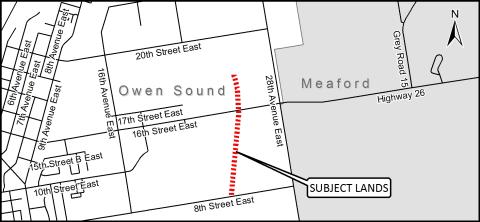 The County CP Rail Trail will be closed between Highway 26 and 8th Street East as early as March 21, 2017 to March 31, 2017 to complete tree cutting related to a servicing extension in Owen Sound.
Image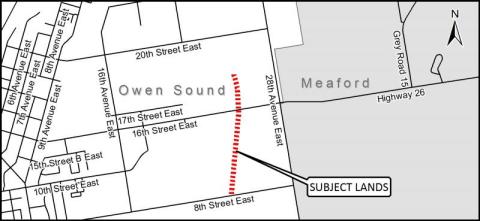 Take extra precaution and observe all advisory signage during construction activities.  For health and safety reasons do not pass any barriers set up on the trail and do not access the construction site for any reason.
We appreciate your patience during this important improvement to the County of Grey Trail System.  For more information about the County CP Rail Trail please visit: https://www.grey.ca/forests-trails.
Should you have any questions or concerns related to this project, please do not hesitate to contact either of the following individuals:
Ms. Sarah Morrison
County of Grey
595 9th Avenue East
Owen Sound, ON N4K 5N4
Tel: (519)372-0219 Ext.1241
Fax: (519)376-7970
Email: sarah.morrison [at] grey.ca (sarah[dot]morrison[at]grey[dot]ca)
Mr. Chris Hachey
Grey Sauble Conservation Authority
237897 Inglis Falls Road
Owen Sound, ON N4K 5N6
Tel: (519) 376-3076 Ext. 234
Email: c.hachey [at] greysauble.on.ca (c[dot]hachey[at]greysauble[dot]on[dot]ca)