County Council and Committee Meetings Moving Virtual for January 26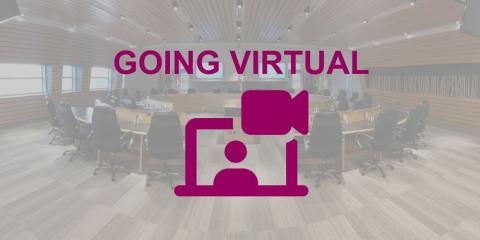 The Grey County Council and Committee of the Whole meetings scheduled for tomorrow, January 26, at 10:00 a.m., will be taking place virtually using Zoom. The meeting will be held virtually as a precaution due to forecast winter conditions. 

Viewers can watch the meetings live on the Grey County website and YouTube channel. The meeting will go live at 10:00 a.m. Viewers may need to refresh their browser if the video does not begin automatically.

For more information contact communications [at] grey.ca.
-30-
For media inquiries or to schedule an interview following the meeting, please contact Rob Hatten, communications manager, at rob.hatten [at] grey.ca or call 519-373-1592.