County Clerk Heather Morrison retiring after 32 years of service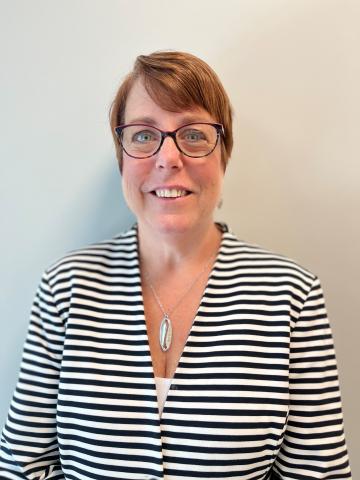 Grey County Clerk Heather Morrison is retiring after 32 years with Grey County. Ms. Morrison attended her final meeting of Grey County Council on May 26, where she has served the past five years as Clerk, and previous 12 years as Deputy Clerk.
Ms. Morrison expressed gratitude and admiration in her final address to County Council. 
"I want to express my gratitude to this council and past councils for their leadership over the years. It takes a tremendous amount of courage to serve in municipal government," said Ms. Morrison.
Deputy Warden McQueen thanked Ms. Morrison for her service and wished her well in retirement, noting she was taking a lot of important knowledge with her.
As Clerk, Ms. Morrison provided legislative and administrative support to Grey County Council and its committees. Working closely with the Warden and the Chief Administrative Officer, she was responsible for meeting administration and rules of order, Freedom of Information requests, policy development, records retention, and several other services.
In her address, Ms. Morrison also thanked staff in the Clerk's Department and colleagues across County services.
"There is some extraordinary talent here. Grey County staff see the vision for Grey County and have the passion to see that vision through. It's my hope they will continue to lead with strength, respect and compassion," she said.
Ms. Morrison is joining her husband Dennis in retirement. Together they are building a home in Georgian Bluffs and plan to spend much of their time at the cottage and traveling abroad.
"Thank you for allowing me to be part of the Grey County team over the past 32 years. The changes over this time have been amazing and I can't wait to see what great things lie ahead," stated Ms. Morrison to close her address.
-30-
For media inquiries contact Rob Hatten, communications manager, at rob.hatten [at] grey.ca or call 519-373-1592.