Coordinated Rural Transit Pilot Rolls Out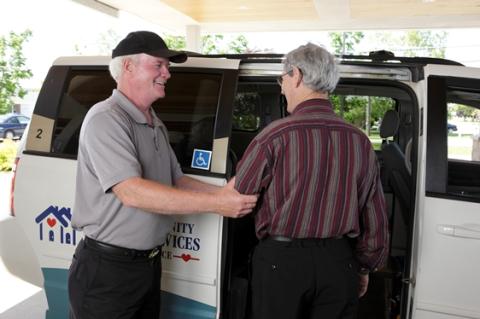 Grey County and Home and Community Support Services Grey Bruce (HCSS) have launched a coordinated rural transportation pilot to help seniors and people with disabilities find affordable transit.
"We are very excited to rollout the first phase of the pilot in the county's most under-served areas," said Barb Fedy, Director of Social Services with Grey County. "Initially the pilot will focus on areas in Owen Sound and the municipalities of Meaford, Town of the Blue Mountains and Grey Highlands."
Seniors and people with disabilities can call 1-888-660-6048 to arrange a ride. The call centre is open from 8:30 a.m. to 4:00 p.m. Monday to Friday. The cost for a ride is $10 for round trips under 20 km.  Trips more than 20 km have a flat rate applied of $0.45 per km.
If the pilot is successful there are future plans to extend the service to include other areas of Grey County and the Bruce Peninsula. Another outcome of a successful pilot would be to offer the service to youth and people without affordable access to transportation.
"Grey County's geography poses a significant challenge to anyone with a barrier to transportation," said Grey County Warden Alan Barfoot. "The MOVIN'GB pilot will help breakdown those barriers by helping seniors and people living with disabilities reach the places they need to go."
HCSS is the lead agency for the MOVIN'GB pilot and the Ministry of Transportation has provided $100,000 in funding for the creation of a coordinated model.
For more information contact Barb Fedy, Director of Social Services, at barb.fedy [at] grey.ca or 519‑376‑7112 ext. 1389.