Beaver Valley Sustainable Tourism Strategy
Grey County is working with partners to develop the first sustainable tourism strategy and three-year action plan for the Beaver Valley Corridor.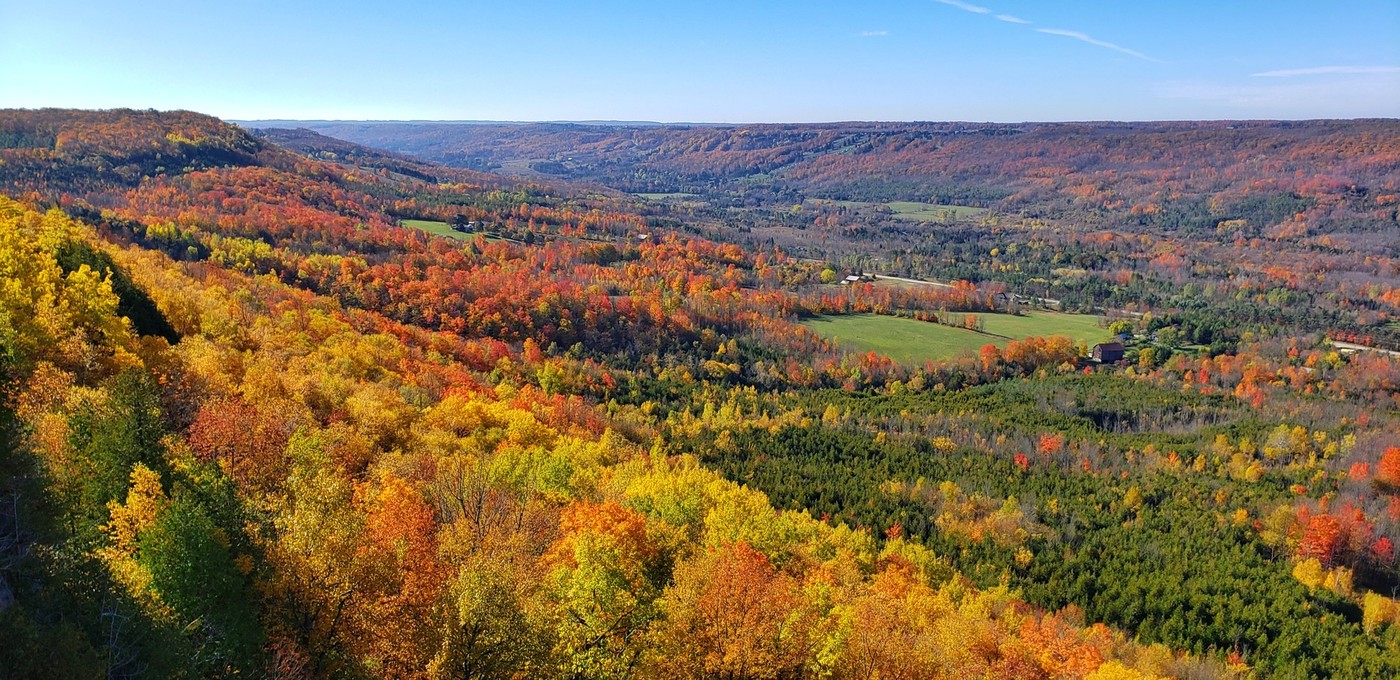 Grey County is working with partners to develop the first sustainable tourism strategy and three-year action plan for the Beaver Valley Corridor. This corridor runs north from the village of Flesherton through the Niagara Escarpment, through the communities of Kimberley and Eugenia to the town of Thornbury.
Grey County is a renowned four-season tourism destination. The popularity of our region is growing year over year as visitors discover our beautiful scenery and unique offerings, but visitor amenities and tourism infrastructure are limited. At this point, there has been no collaborative approach given to the strategic management of this scenic natural asset. A sustainable tourism strategy will help Grey County and partners work together to realize the economic benefits of the Beaver Valley Corridor in a way that balances nature conservation with sustainable development for and with communities.
Strategy Objectives
The Beaver Valley Sustainable Tourism Strategy and supporting action plan will address the following objectives:
Understanding the background and context surrounding tourism in the Beaver Valley Corridor.
Gathering insight, input, and feedback from a diversity of stakeholders.
Identifying strengths, weaknesses, opportunities, and challenges for tourism in the Beaver Valley.
Co-creating a sustainable tourism strategy with a long-term vision for the Beaver Valley Corridor and confirming actions for the coming years.
Establishing a clear understanding of the roles, responsibilities, and resources needed to implement an action plan.
Strategy Process
Several factors inform the need and timeliness for this project, including considerable growth in recent years, planned re-development of significant properties in the Beaver Valley, and infrastructure and space constraints. These factors require action to mitigate negative visitor impacts and resident conflicts.
The project involves four phases. We are currently wrapping up Phase 2.
     Phase 1: Project Initiation, Management, and Communications (Q1 2023)
     Phase 2: Research and Engagement Planning (Q1 2023)
     Phase 3: Market Research and Landscape Assessment (Q2 2023)
     Phase 4: Strategy Development and Implementation Planning (Q3 2023)
Several categories of stakeholders will be engaged across the project. This includes, but is not limited to, visitor-facing businesses, residents from rural areas across the corridor, community groups, and tourism organizations and partners active in the area.
Work is expected to be completed by the end of 2023.
Partners
Grey County, the Municipality of Grey Highlands, the Town of The Blue Mountains, and Regional Tourism Organization 7: BruceGreySimcoe have partnered and received funding from the Province of Ontario to develop the Beaver Valley Sustainable Tourism Strategy and three-year action plan.
The project partners have engaged Bannikin to facilitate the research and strategy development process. Bannkin is a Canadian-based professional services company operating in the tourism space and specializing in strategy, development, and public relations. As part of their strategy and development work, Bannikin relies on community-based and participatory research to inform decision-making around capitalizing on tourism development and management opportunities.
Tourism Community Survey
A key component of the research process is to gather insight, input, and feedback directly from a variety of stakeholders in Beaver Valley whose perspective and experience is extremely important to this process. A number of engagement activities are planned, and more information on ways to participate will be shared through this webpage and project partner channels.
If you are a resident of Beaver Valley, operate a visitor-facing business, work at an organization related to tourism in Beaver Valley, or have another interest in tourism in Beaver Valley, we would like to invite you to complete an online questionnaire.
Survey is now closed. 
The information you share will remain private and confidential. Thank you for taking the time to share your perspective with us, it's greatly appreciated.
Educational Opportunity - Destination Stewardship Workshop
You may be interested in attending the Destination Stewardship Workshop with Jonathan Tourtellot from the Destination Stewardship Center in Washington DC, a key thinker and leader of the destination stewardship approach to tourism. The workshop is being held Sunday 23 April from 2 - 5 p.m. at Kimberley Hall. It will focus on the Beaver Valley as a growing destination and community members' role as stewards of the Valley through a mix of presentations and facilitated discussion. 
To register, please email Stephanie Needham at embodiedlearning8 [at] gmail.com (embodiedlearning8[at]gmail[dot]com). The event is free to attend, and coffee and snacks will be provided. The educational workshop is being organized by the Destination Stewardship Steering Committee. 
Frequently Asked Questions