Grey County Receives Smart21 Recognition from ICF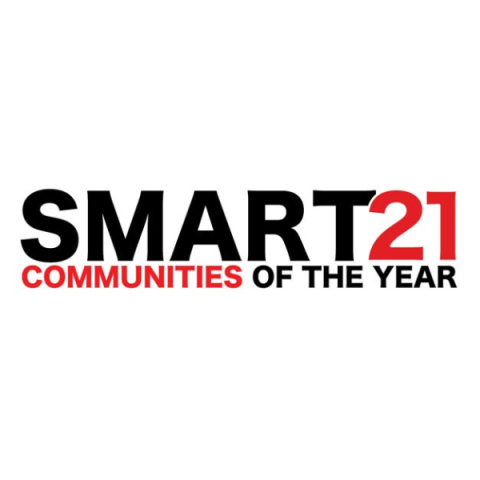 Grey County has been named one of the Smart21 communities of 2023 by the Intelligent Community Forum (ICF). Smart21 recognizes communities that embrace technology to improve prosperity and inclusiveness. The announcement was made at the "Turning Connectivity into Growth" 2023 ICF Smart21 virtual conference on February 23, 2023.
"Smart communities aren't defined by the amount of technology available in a community, they are defined by the way the technology is used to increase prosperity and quality of life for the people who call that community home," said Grey County Warden Brian Milne following the announcement. "Being named to the Top21 communities once again is a great achievement. It wouldn't be possible without the investments and contributions of several public, private, and non-profit organizations across the County."
Intelligent Community nominees are evaluated on six intelligent community indicators: broadband, knowledge workforce, innovation, digital equality, sustainability, and advocacy.
This is the third time Grey County has been recognized for innovation by the global think tank. Grey County was named to the Smart21 Communities in 2016 and went on to achieve a prestigious Top7 designation in February 2017.
"We are so proud to be recognized for the projects and initiatives ongoing across the region.  Our application was built on the innovative work of all County departments, member municipalities, partnered organizations, businesses, and residents in Grey. Together, we are building a strong, intelligent community, that cares for our people. This is what sets ICF apart and why Grey County is so humbled and honoured to be part of the Smart21," said Savanna Myers, Director of Economic Development, Tourism & Culture.
The Smart21 announcement includes communities from eight nations over five continents and is the first stage in the ICF's annual Intelligent Community Awards. Over the next couple of months, Grey County will participate in further review and analysis by the ICF. The Top7 shortlist announcement is set for June 20 in Durham Region, and the third and final stage of naming the Intelligent Community of the Year will take place in New York City in October.
The other communities named to the Smart21 are:
Assaí County, Paraná, Brazil
Astana, Kazakhstan
Belfast, Northern Ireland, UK
Binh Duong Smart City, Vietnam
Coquitlam, British Columbia, Canada
Coral Gables, Florida, USA
Curitiba, Paraná, Brazil
Defiance, Ohio, USA
Doral, Florida, USA
Durham Region, Ontario, Canada
Estevan, Saskatchewan, Canada
Fairfield/Jefferson County, Iowa, USA
Fredericton, New Brunswick, Canada
Greater Geelong, Victoria, Australia
Hilliard, Ohio, USA
Pickering, Ontario, Canada
Ponta Grossa, Paraná, Brazil
Sunshine Coast, Queensland, Australia
Townsville, Queensland, Australia
Whanganui, New Zealand
More information about the Intelligent Community Forum and the Intelligent Community of the Year awards can be found at intelligentcommunity.org. See a full list of Smart21 communities and watch a video of the announcement here: www.intelligentcommunity.org/icf_names_the_smart21_communities_of_2023
To learn more about Grey County's road to the Intelligent Community Forum, visit www.grey.ca/government/special-projects/road-intelligent-community-forum
-30-
About the Intelligent Communities Forum
The Intelligent Community Forum is a global network of cities and regions with a think tank at its center. Its mission is to help communities use information and communications technology (ICT) to create inclusive prosperity, tackle social and governance challenges and enrich their quality of life. Learn more at www.intelligentcommunity.org.
For media inquiries, contact Rob Hatten, Communications Officer, at rob.hatten [at] grey.ca (rob[dot]hatten[at]grey[dot]ca) or 519‑372‑0219 ext. 1235.