Road to the Intelligent Community Forum
Grey County embarked on a journey to be recognized as a top intelligent community of 2023 through the Intelligent Community Forum (ICF).
Each year, the ICF runs an awards program to name the leading intelligent communities of the year. On February 23, the ICF released their list of the Smart21 Intelligent Communities of 2023, naming Grey County as one of the 21! The Smart21 announcement includes communities from eight nations over five continents and is the first stage in the ICF's annual awards.
As a next step, Grey County provided more information to the ICF with the goal of being named to the Top7 and participated in the ICF conference in Durham Region earlier this year. Unfortunately, Grey County was not named to the shortlist of The Top7 finalists but our journey as an intelligent community is far from over. 

What is an Intelligent Community?
In intelligent communities, regional governments, private industries, and individuals work together to embrace technologies that grow local economies and improve the quality of life for the region. Intelligent communities revolve around six key indicators:
Broadband
Knowledge Workforce
Innovation
Digital Equality
Sustainability
Advocacy
"Smart communities aren't defined by the amount of technology available in a community, they are defined by the way the technology is used to increase prosperity and quality of life for the people who call that community home," said Grey County Warden Brian Milne following the announcement. "Being named to the Top21 communities once again is a great achievement. It wouldn't be possible without the investments and contributions of several public, private, and non-profit organizations across the County."

— Brian Milne, Grey County Warden 2023
What makes Grey County an Intelligent Community
This is the third time Grey County has been recognized for innovation by the global think tank. Grey County was named to the Smart21 Communities in 2016 and went on to achieve a prestigious Top7 designation in February 2017.
This year, Grey County has been recognized for achievements in the following areas. 
Broadband
Digital connectivity and services are as vital to communities as good roads and reliable electric power. In Grey County, we have more than 10 broadband providers offering a range of network options, from DSL to wireless internet to fibre optic connections. 90-95% of our population has the option to connect to broadband. Grey County has also made substantial investments to expand broadband access in our communities through projects such as SWIFT through the Western Ontario Wardens' Caucus.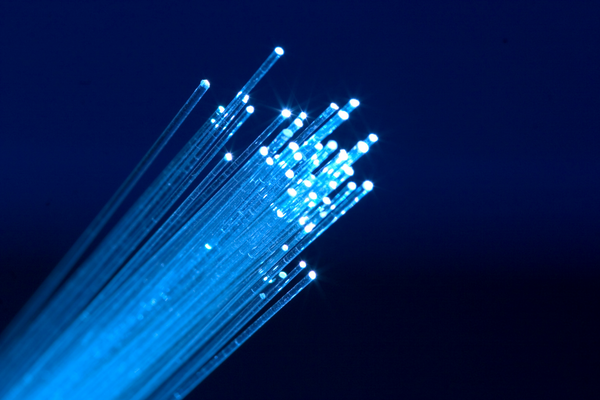 Workforce
Today's jobs require workers to have not only skills and knowledge, but also the ability to make effective use of information. By supporting education systems, intelligent communities create ladders of opportunity that lead people to rewarding local employment. Intelligent communities also focus on regional workforce development and entrepreneurship to encourage success.
In Grey County, technology is integrated directly into our schools, libraries and other facilities. From a young age and through to graduation, students embrace a range of technology from smart boards to tablets to digital textbooks. Local schools offer a variety of STEM learning opportunities including robotics, coding, digital media, and more.
Grey County directly supports the local economy through workforce development, skills training, innovation and entrepreneurship at the Sydenham Campus. The Skills Training, Trades and Innovation Centre at the campus includes a Maker Space, classrooms, the Business Enterprise Centre, Catapult Grey Bruce, and the Grey Bruce Local Immigration Partnership. It's also used by key tenants such as YMCA Employment Services and Georgian College.
Grey County also supports the Nuclear Innovation Institute and is a member of the Clean Energy Frontier.

Innovation
Technological innovation is crucial to economic growth. When intelligent communities seek growth, they build relationships between businesses, government, and public institutions like schools and hospitals. Together, they focus on smart city investments.
A great example of this kind of collaboration in Grey County is the development of the stat-of-the-art nursing wing at Georgian College. Grey County contributed $1 million to the project to help address local nursing shortages. The program provides local training and will directly support local hospitals and long-term care homes.
Another example is the Sydenham Campus. The maker space connects the public with lab equipment and software to develop their products and services. Grey County also supports local businesses through the Business Enterprise Centre, Catapult Grey Bruce, and connections with investors.
In Grey County, smart technologies are integrated in government services to the public. Some of these technologies include smart cameras supporting roads, government service web portals, open data, smart street lighting, smart monitoring control systems for utilities, and more.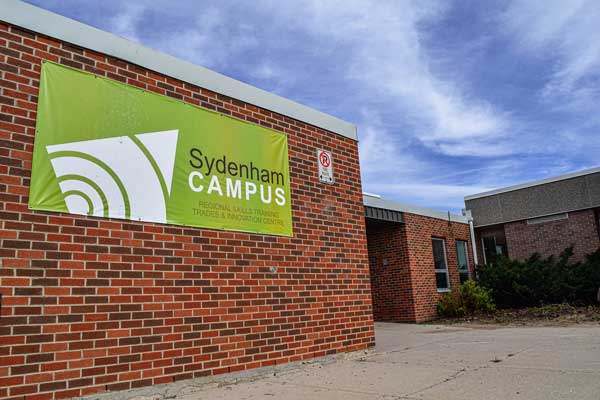 Digital Equality
Intelligent communities work to close the divide between the online and the offline by increasing access to digital resources. Grey County advocates for broadband expansion, offers free Wi-Fi for affordable housing clients in many locations, as well as the Maker Space at Sydenham Campus and more. Local municipalities have Wi-Fi hotspots available in several areas of our communities and make computers and other technologies available through libraries.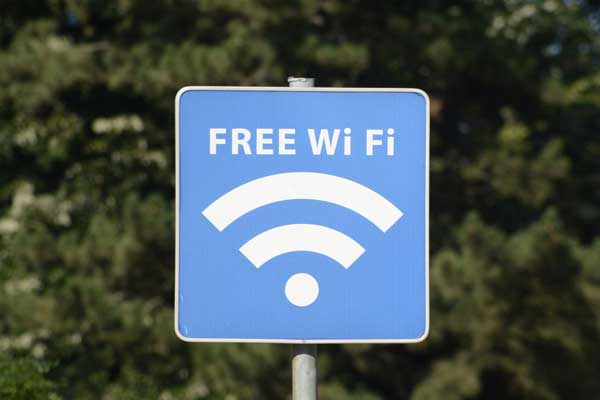 Sustainability
In an era where climate change is a factor in daily life, resilience and environmental sustainability are important to Intelligent Communities. In 2022, Grey County declared a Climate Emergency and launched its first ever Climate Change Action Plan, Going Green in Grey. This strategy outlines Grey's path towards achieving net zero carbon emissions in the community by 2050 and makes climate impacts a consideration in all Grey County decision making.
Beyond County operations, there are several community groups committed to sustainability and climate action in Grey County. Grey County is working with these groups to support their strategies, from tree planting and environmental awareness to the promotion of active transportation and energy conservation. Grey County is also a strong advocate for local food, which benefits the local economy and reduces our carbon footprint.
As a member of the Clean Energy Frontier, Grey County is working with public and private partners to grow Grey County into a world leader in the development and manufacturing of green technologies.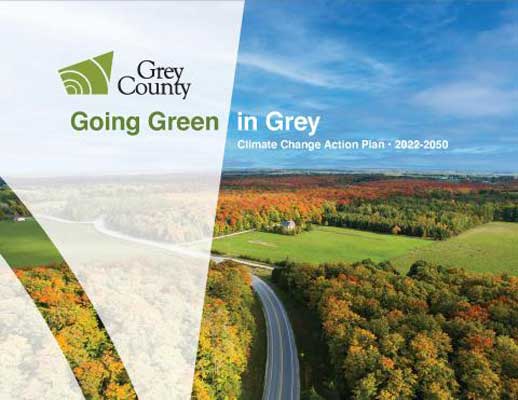 Advocacy
As Grey County works to innovate services, we also continue to advocate for resources that will help our communities prosper, such as increased access to broadband, through higher levels of government. Grey County is advocating increased investments into programs that support our vulnerable people so we can provide programs like supportive outreach services, remote home patient monitoring, and more.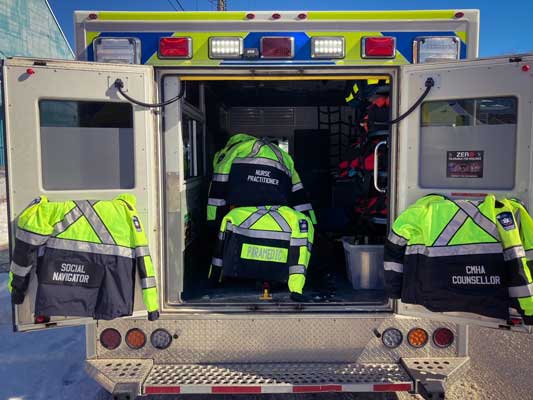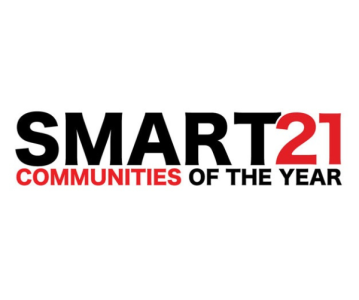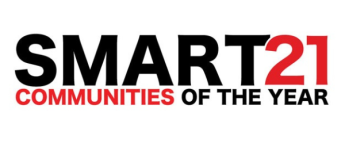 Grey County has been named one of the Smart21 communities of 2023 by the Intelligent Community Forum (ICF). Smart21 recognizes communities that embrace technology to improve prosperity and
Date Posted: March 8th, 2023