Notice: Road closures on Grey Roads 1 and 9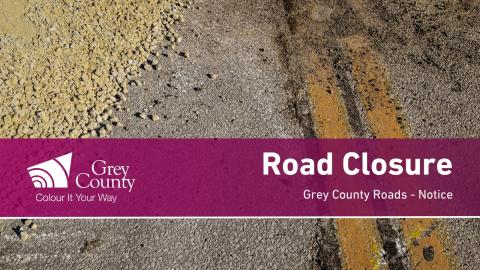 Grey County will be replacing culverts on Grey Roads 9 and 1 next week, resulting in temporary road closures.
On Monday August 21st, from 8:00 a.m. to 5:00 p.m., Grey Road 9 will be closed from Highway 6 to Grey Road 109.
On Wednesday August 23rd, from 8:00 a.m. until 5:00 p.m., Grey Road 1 will be closed from Cole's Sideroad to Big Bay Sideroad.
Work will include removal of existing culverts, installation of new culverts, and paving the area of construction with hot mix asphalt. All work will be carried out during regular daylight hours, and no work will take place on weekends or holidays. Local and emergency vehicle access will be maintained at all times.
Please see the maps below for culvert locations and detour routes. 
Solid red line - detour route
Yellow dot – culvert location
Solid blue line – closed section for culvert replacement
Grey Road 9 culvert replacement map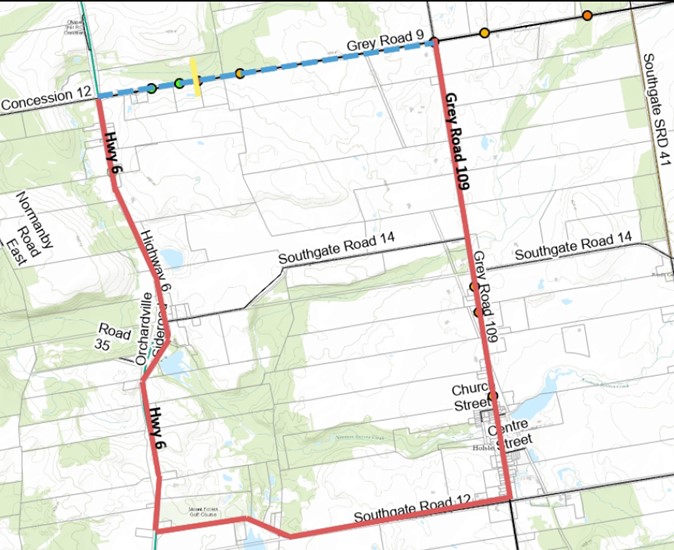 Grey Road 1 culvert replacement map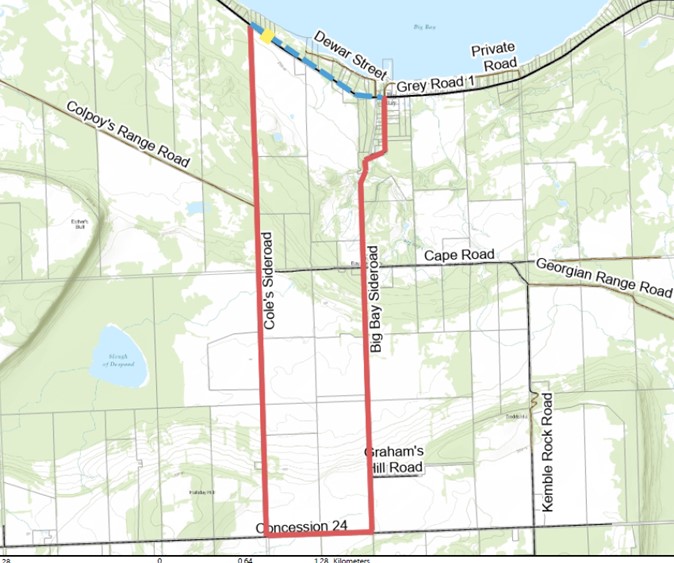 ​