Redeveloping Rockwood Terrace
Grey County is redeveloping Rockwood Terrace in Durham. A new facility is being built to expand services for seniors. The new home will be larger, and will include 128 long-term care beds. The new home will be located beside the existing building in Durham.
Redevelopment Project Update
September 2023
Grey County Council has awarded the early-works tender to JT Excavating Ltd to prepare the site for the significant new build scheduled for 2024-2026. Early works include leveling the property, servicing the site with water, sanitary sewer and stormwater infrastructure to meet current and future needs, and creating new roadways around the project site. The works have been designed in collaboration with the Municipality of West Grey and costs will be shared with Grey County paying approximately $2,575,000 and West Grey contributing $700,000.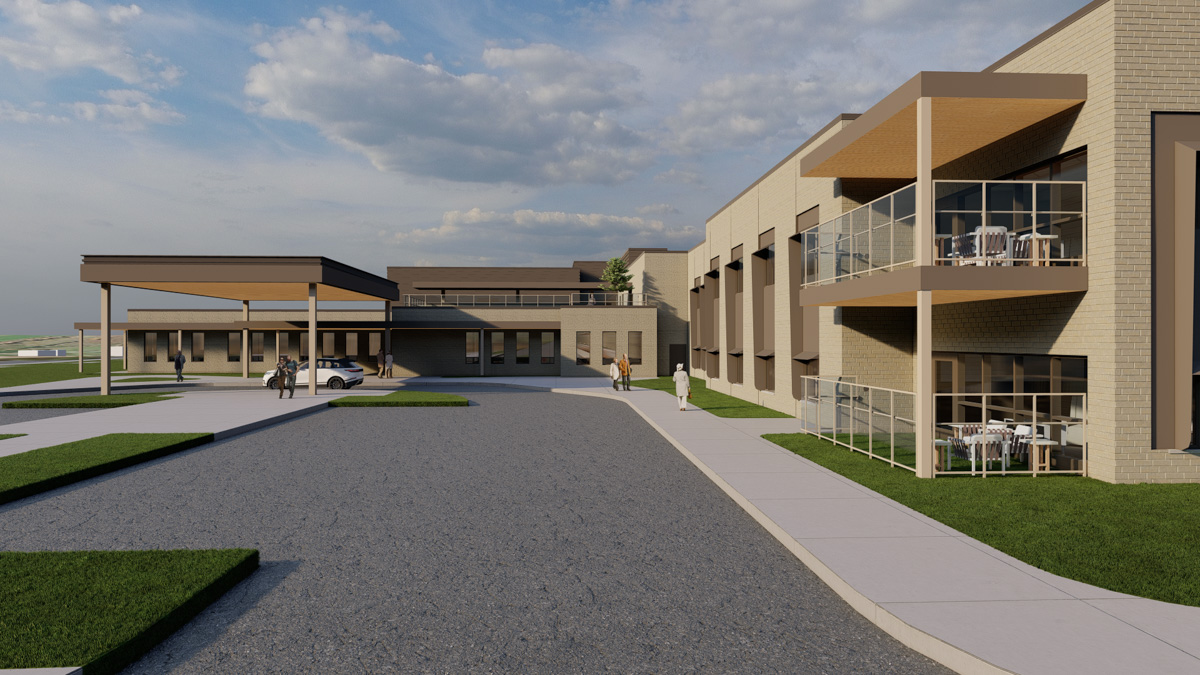 Key Services and Features
Long-Term Care
The Rockwood Terrace Redevelopment plan includes 128 long-term care beds.
Long-term care provides residents with accommodation and access to 24-hour nursing and personal care. Residents generally require help with most daily activities and require a referral from a doctor to be eligible for placement into a long-term care home.
Long-term care services at Rockwood Terrace include:
24-hour nursing care and a medical doctor regularly visiting the home and on call
Personal care and assistance with hygiene and bathing
Healthy living, recreation, and socialization
Nutritious meals
Housekeeping and laundry
Medical and clinical supplies
The Ontario Government pays for nursing and personal care in long-term care homes. Residents pay for accommodation.
Long-Term Care Design Principles
Resident experience is central to all planning and design of the home.  We engaged with residents, family members, and staff working in the home to ensure our designs will work for everyone in the home.  These are the four key design principals we considered.
Resident Room Design
Ensure resident privacy by creating individual space (even in a basic room with a shared bathroom).
Room design supports infection prevention and outbreak isolation practices.
Limit sound and odour transmission.
Provide visual privacy by minimizing shared sightlines (residents can't see one another in the washroom or when receiving care).
Support staff safety (providing adequate space on either side of the toilet to support care)
Infection Control
Improved laundry system separating dirty and clean laundry through barrier washers (dirty laundry goes into a machine dirty in one room and comes out clean in a separate room).
Infection Prevention and Control (IPAC) is more easily supported through room design.
Laundry chutes minimize contaminated laundry travelling through the building.
Dining Room Enhancements
Larger dining room to support two smaller 16-resident dining spaces to create a more pleasurable dining experience with less noise and more community feel.
Space to support safe storage of wheelchairs and walkers
Community Feeling
Nooks and seating alcoves for residents to gather for visits with each other or guests (indoors and outdoors).
Cognitive stimulation stations.
Barrier free paths of travel with no dead ends.
Natural walking routes to support residents who enjoy wandering.
No resident rooms at the end of a path to decrease residents wandering into someone else's room.
Funding Redevelopment
Redevelopment costs are currently estimated at $96.7 million. The project capital costs will be funded over 25 years through a combination of Provincial funding, Grey County reserves, and tax levy.
Actual project costs will not be known until a tender has been issued.
The Province will cover approximately 30% of the cost of constructing 128 long-term care beds. Grey County will receive an annual transfer over 25 years. The County is required to secure a loan to pay for full construction costs up front.
Next Steps
Design Activities (completion Fall 2023)
Tender (end of 2023)
Construction (2023 – 2026)
Project Substantial Completion (2026)
Rendered photos have been prepared by Kasian Architecture Inc.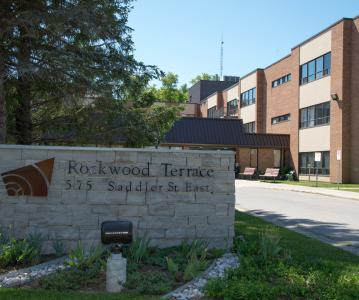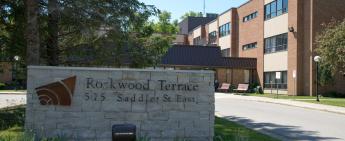 On March 23, 2023, Grey County Council received an update on the projected costs of the long-term care redevelopment project in Durham. Rockwood Terrace, currently a 100-bed home, requires
Date Posted: March 28th, 2023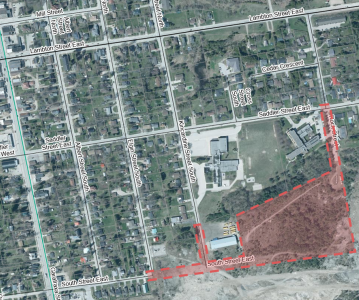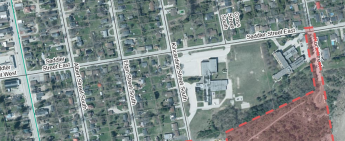 What: Construction of road and servicing works to support the new Rockwood Terrace long-term care home, as well as to support future development on lands adjacent to Rock Street and South Street East
Date Posted: September 20th, 2023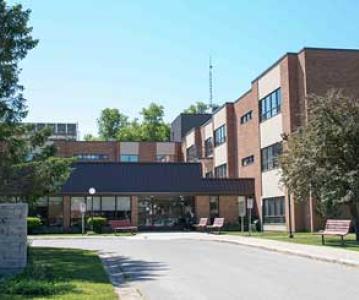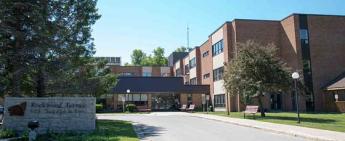 The new and expanded Rockwood Terrace long-term care home in Durham is taking another step towards construction. Grey County Council has awarded the early-works tender to JT Excavating Ltd to prepare
Date Posted: August 31st, 2023